Tax professors and other Internal Revenue Code enthusiasts may find amusing the results of the Studio 360 "De-File Your Taxes" challenge to take artistic actions with tax returns. The winning entry, by Erin Farley of Washington, D.C., was a dress made out of tax forms: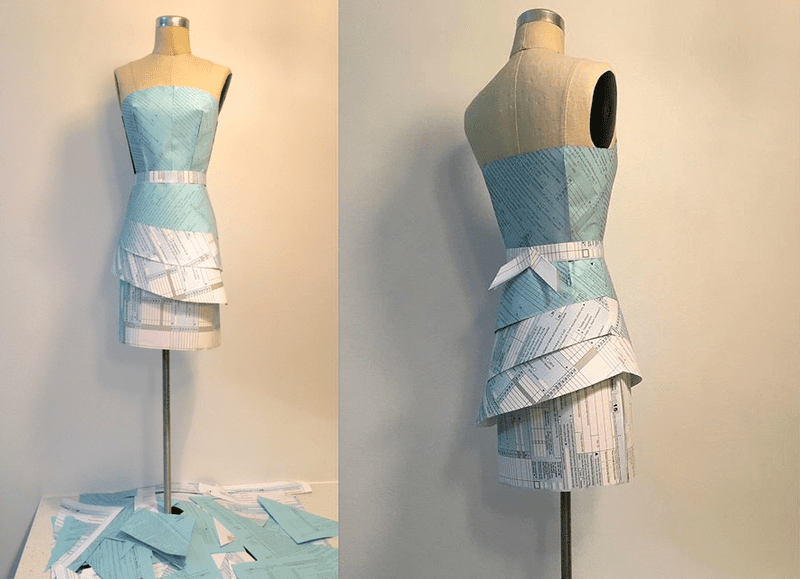 Image credit Erin Farley, here.
Entries from the runners up and other finalists are here.